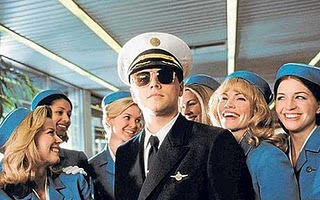 "I find I'm so excited, I can barely sit still or hold a thought in my head. I think it's the excitement only a free man can feel, a free man at the start of a long journey whose conclusion is uncertain. I hope I can make it across the border. I hope to see my friend and shake his hand. I hope the Pacific is as blue as it has been in my dreams. I hope".

- Red, 'Shawshank Redemption'

To read Part I of 'Catch Me If You Can', click here.
I never sleep well the night before a trip. Depending on the departure time, sometimes I forgo sleep altogether and pull an all-nighter. The anticipation is overwhelming. That, plus I'm a notoriously late packer. Regardless of the reason, though, this usually happens on the night before my departure. It had never happened to me the night before a return flight. But then again, it's not every day you play Russian Roulette with passports in Brazil's busiest airport. Today would be such a day.
Despite a coma-inducing dinner on Saturday, I only slept about an hour before waking up to the iPad's usual "Lost In The World" hymn. I had managed to avoid thinking about the inevitable all weekend, but I knew there'd be no escaping it on Sunday morning. I'd wondered many times how I would feel when the time came. And even though I'd been having visions of the recurring airport scene from "Twelve Monkeys", I woke up with a big smile on my face. Huge, actually. And I couldn't wipe it off.
But it wasn't just my effortless smile that stood out in my mind. It was the general feeling of excitement, the adrenaline rush of an unknown outcome. Not surprisingly, my first thought was that it resembled the sensation one gets when gambling. In particular, it reminded me of blackjack, when you're in the midst of a hot streak and you're waiting for your second card after being dealt an Ace. While far from certain, the hidden law tells you your odds are good, if not great. It spurs you to celebrate prematurely, get out of your chair, and ask the dealer for a 10/Jack/Queen/King, even though the card itself has been pre-determined from the moment he cut the shoe.
It was this feeling I woke up to. It was go time.
The 2:45am alarm meant I had slept 50 minutes. Not the ideal amount of bed rest ahead of a life-altering face-to-face encounter with an immigration officer, but it was all I could manage. A 20-minute taxi ride later and we arrived at the recently renovated Aeropuerto Internacional de Carrasco, where I ordered half of the McCafe menu (including their Wi-Fi). Now I was wired off adrenaline and coffee. Some duty-free shopping ensued (I decided against the pre-emptive Veuve Clicquot splurge), and we were off.
The TAM flight from MVD to GRU is a short one by international standards. This particular one would be 2 hours, 10 minutes. Still, that was more than enough time to wipe the smile off my face and go thru the full range of contrasting emotions. Excitement and serenity. Misery and bliss. Nausea and whatever the opposite of nausea is. But then just like that, the pilot began his descent and the smile came back. The end was near.
Fast-forward to passport control. An American pilot drops the always-reliable "But I've never been to Cleveland" joke. Tourists stumble through their broken Portuguese but flow right along at an alarming pace. Nicolly smiles from across the room in the Brazilian National line. There's a certain rhythm to all the passport stamps this rainy morning. Not a lot of questions being asked, either. The morning shift coming off the red-eye is proving to be clutch as far as my chances of slipping through Guarulhos for what would be a second-consecutive 180-day stay. The two foreigners ahead of me engage in small talk. I re-check all my paperwork.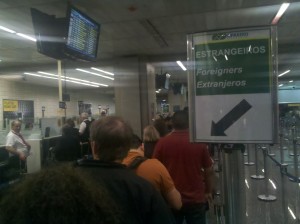 Ecuadorian passport? Check.
Brazilian entry form? Check.
Proof of exit in the form of an award ticket that will most likely never be used? Check.
Proof of yellow fever vaccine (without actually having had a yellow fever vaccine)? Check.
I gaze up and see that Nicolly has worked her way through passport control and is in the background, eager, I'm sure, to see the drama develop. Best-case scenario? A couple of stamps, "Bem-vindo" and a bottle of duty-free bubbly without breaking stride as I do a victory lap around Customs. Worst-case scenario? 'Locked Up Abroad' meets the Ellis Island scene from 'Godfather II', with a side of "The Terminal". Hold the Catherine Zeta-Jones. In  other words, and due to the intent, something much worse than what happened to my cousin in 2005.
The screen flashes the number 12, directing the American traveler to a booth to the left. Just one person ahead of me now. The number 10 follows immediately after. Damn. I had been hoping for lucky 10.
My number goes up. A single digit. 9.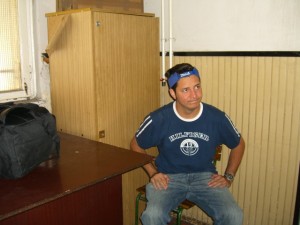 9 is solid, I think. You can still double-down on a 9, especially if the dealer has a bust card. I begin towards my station and notice that it's the booth Nicolly has positioned herself behind. One last smile. And then I see my immigration officer for the first time. I can't believe it. It's official. My guy is a bust card.
He couldn't have been older than 19. No possible way. In fact, he looked like he had been pulled out of the gang of runts that took down Li'l Zé in 'City of God' ('Cidade de Deus'). At the very least, my man had partied hard on Augusta last night. But all these observations paled in comparison to what Nicolly and I both saw. He was text messaging. Right at his desk.
Here's a little perspective for you. In the U.S., when a person is going through customs and/or baggage claim, it is illegal for them to use a cell phone. Really, it's illegal for anyone to use a cell phone. Not just that, but it's a federal crime. But not in Brazil. Apparently, in Brazil, the teen-aged customs officers text the girl they met the night before to see if the number is a fake. Or to invite them out for some chopes. Back to the showdown, though.
He takes my entry form and passport without saying so much as hi. Or bom dia. Or tudo bem. Nothing. He's all business. Not a good start. I stumble through my greeting as a result, undecided about whether I should greet him in Spanish or Portuguese. I end up using both. He's not impressed.
He sifts through the pages, swipes the passport through the machine and stares at the screen for a moment. Still no conversation. I can't tell if he's staring into space or looking at my Spanish alias in disbelief. In the U.S., they'd know your second cousin's name by now. And who he works for, too.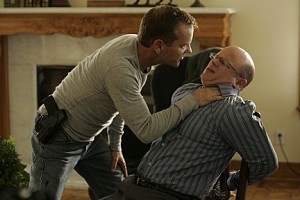 Not 20 seconds after handing him my documents, he grabs the stamp and prepares to drop the double stamp inked impression, one on the passport and one on the entry form. And then, without warning, he stops. His right hand hovers steady over my docs about 1 foot above the desk (about 30 cm). Time comes to a climactic halt. This is it, I think. This is where the party ends.
He stares at the screen. His right hand doesn't budge. Not one bit. I haven't taken a breath since his first hesitation. And then just as suddenly as when he first paused, he taps out on his staring contest with the monitor and turns his attention to the open passport. And then it happens.
Thump.
One stamp.
Thump.
Two stamps.
He tucks my entry doc in-between two passport pages, closes the book and hands it back to me.
Dealer busts.
I gather my things (and myself), say obrigado under my breath, and start moving before the officer has the chance to see a similarly named Spanish national on his screen with the same date of birth, same big head and an exit date from just three days ago at this very airport. One more Nicolly smile. Probably the one I will remember the most.
I've lived to fly another day. I've flown to live another 180 days. And I'm still playing with the house's money. I peruse the merchandise in duty-free, but decide against it. There's plenty of time to celebrate now. 180 days worth.
Instead, I'll be catching up on some sleep tonight. Peaceful, worry-free sleep.
In São Paulo, Brazil.