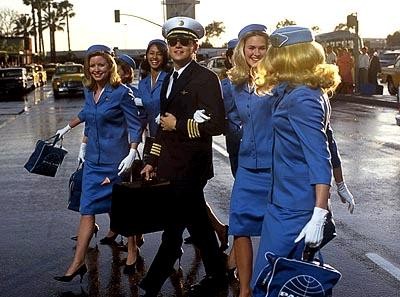 In 1971, at the onset of a military dictatorship, my Grandparents and my Father left Uruguay after 18 years of living there in search of a new life in New York. 40 years later, I'll fly to Uruguay looking to preserve my current life.
Brazil allows tourists to stay in the country a total of 180 days every year. At first, you just get the 90 days, but the other 90 are easily attained with a simple, albeit tedious, visit to the Policia Federal.
My 180 are up on October 14th.
That's right, tomorrow.
The booming home of feijoada, caipirinhas and Carnaval has been a gracious host, as have the Paulistas who have taken me in as one of their own, never making me feel out-of-place. Of course, São Paulo is a city built by immigrants, so it shouldn't really come as a surprise. But in a way, it still does. My expectations of Brazil were always high. Countless friends told me if my travels ever brought me here, I would never leave. And they were right. This very moment, I have no desire to pursue a life elsewhere because life here is great.
But 180 days after my April 17th arrival, I must do just that. Playing by the rules, I would have to leave by tomorrow and not return until next April.
Of course, I don't really like rules (or being told what I can and can't do), so it got me wondering:
What would happen if I tried re-entering the country with a different passport? Can you get around the 180-day rule if you have more than one passport? If so, my (alleged) triple citizenship is so much sexier than I ever imagined. I could exit and re-enter the country every 180-days and never use the same passport in the same 365-day year. "Bond. Vaga-bond".
Surely, though, they have a safety mechanism in their newly computerized system that would cross-reference last names, dates of birth, etc. to keep someone with multiple passports from going in and out every 6 months, right?  Isn't this how Jason Bourne got stopped in Naples?
It's an interesting enough question that I've spent a lot of time Google-ing this very issue and, to this day, do not have a clear answer. Not a first-hand account of someone attempting it. Not even some hack immigration lawyer with a cautionary tale. Lonely Planet's Thorn Tree forum, one of the most thorough travel forums on the net, has a handful of threads discussing the topic, but the discussions all end in speculation.
So what's a triple citizen with a crush on Brazil to do? Well for those who know me, you already know. If there's no path to follow, I will make my own.
Why risk it? Well if I overstay my visa, the chances of me being allowed back in (and getting a work visa) would be affected significantly. I'd be looking at staying indefinitely and illegally, knowing that when I do decide to leave, it may be the last time I'm allowed in. For this reason alone, the decision is obvious. I don't want to be blacklisted from Brazil. I don't want to be blacklisted from anywhere, actually. Everything I do is with the secondary purpose of giving myself more options and more freedoms. And I don't want to be confined to Brazil either. I want the liberty of traveling abroad when the opportunity presents itself.  Plus, the thought of having to incept someone just to be allowed back into the country makes my head hurt all over again. Yes, I'm talking to you Christopher Nolan.
Having said that, underneath the logic of it all (or lack of) lies an equal amount of curiosity. I've been asking myself this question for the last six months, ever since I began to entertain the idea of making my vacation here in São Paulo permanent. Will it work? Will it really, freaking work?
Just like records are meant to be broken (though 3 passport stamps, in as many passports, in one 24-hour period should hold up for a while), questions are meant to be answered. And true to my word, I know that if I don't get an answer to this question, I will regret not trying it more than I would trying and failing. And so it comes to this. Why not?
Today, October 13th, I will embark on my most foolish greatest adventure yet, with my bare essentials (and my iPad) packed tightly in a sturdy, weather-proof North Face bag, like a reality show contestant awaiting his fate in the climactic vote-off scene.
If I'm not allowed back in, I assume I'll be deported. But I'm not sure to what country actually.
In 2005, I was with one of my Ecuadorian cousins, better known as Rockshow, when he was deported from Hungary after trying to use his Schengen Visa for entry by train. Seemed simple enough at the time. Especially when I read it on Google.com. Apparently Google.hu had it differently.
We (I felt guilty, so I came along for the ride) were subsequently escorted to an underground holding cell just outside Austria and after one hour behind bars, some paperwork, and a "Brooks Was Here" carving on the wall, we were accompanied back to Austria by train (and 4 immigration officers with Schwarzenegger accents).
Similar to my cousin's fate, I'm guessing I'd be deported to the country I came from, which in this case would be Uruguay. If that ends up being the case, I'll just try again by land, where these things are still checked manually, if at all. I could even stop by Porto Alegre for a quick caipirinha.
Then again, a record of deportation may throw me into a Hyman Roth-esque downward spiral, where I'd be denied asylum in third-world country after third-world country, almost certainly culminating in my assassination at the MIA international terminal.
Or even worse, I could end up like Viktor Navorski in "The Terminal", tracking down luggage carts for lunch money, stranded in travel limbo at GRU (Guarulhos Airport), chasing fickle flight attendants and playing poker in customs.
But I crossed the point of no return a long time ago. I'm knee-deep in São Paulo, and I still have so much to see, do and learn. I have to try. No regrets. I've said it before, anything that doesn't kill you, will make you smarter and give you better stories. Just ask Frank Abegnale, Jr., whose story was made famous in "Catch Me If You Can". Sure, he eventually got busted after forging checks and IDs, but he traveled the world and averted the authorities for years before getting caught. And what I'm attempting isn't even close to being that bad.
Maybe I've seen that movie too many times. Or maybe I like pushing the envelope when I get the chance to. Or maybe, just maybe, the thrill of doing what I'm not supposed to be able to do will never subside. I'm not sure. But what I am sure about is that Sunday morning, when I'm at the customs station in Guarulhos, with an elevated heart rate, I'll be living the moment, asking 'why not', and once again refusing to leave something in doubt.
Will the adventure continue? Or will I finally crap out after playing with the house's money for so long? If it's meant to end, they're gonna have to catch me. Game on.