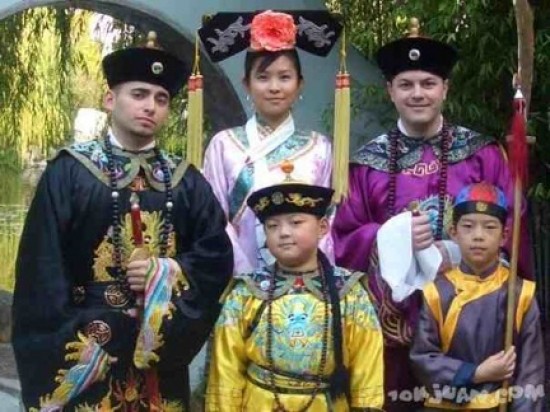 "To dare is to lose one's footing momentarily. To not dare is to lose oneself."  -Seren Kierkegaard
The day you decide to move overseas is unforgettable. You begin to picture yourself mingling with locals, speaking the local language fluently, and maybe even letting your hips shake to the native rhythms of the region. The excitement is overwhelming, and your senses brace themselves for the unexpected. A whole world of possibilities awaits as you prepare to embark on your journey.
But then something funny happens when you arrive.
The dream scenario you imagined? It isn't waiting at the airport. There's no limo driver holding up a sign with your misspelled name on it, the language isn't as slow and sultry as the voice in your iPhone app made it out to be, the weather isn't as pleasant as the postcards you thumbed through and there are no Instagram filters to ease your pain.
Where did you go wrong?
This is a critical juncture, and one that's easily mishandled. I went through it myself after arriving in São Paulo.
Unable to find work or make many local friends, taken aback by the cost of living, handicapped by a language I had thought would be more similar to one of my own, and in hopeless search of the postcard images that had convinced me to book my one-way flight, I began having doubts about my decision.
You'll likely find yourself in the same place after making the move. Turning around will be tempting, as will going back home to the people you know, or seeking refuge in a McDonald's or Starbucks with free Wi-Fi, feeling sorry for yourself while doing flight searches on Kayak.
But you shouldn't feel sorry for yourself. It's not supposed to be that easy. It never is. Plus, you didn't get on that plane for easy. Easy was staying in your comfort zone. Easy was accepting that job you left on the table, even though you knew you'd hate it.
You got on that plane for the challenge. You got on that plane to live a little, to stop making excuses and venture into the unknown. You got tired of waiting for reasons 'why' and finally asked yourself 'why not'. But while the leap you've made is indeed courageous and undoubtedly the most important step of your adventure, you'll have to make a few more before you can make that perfect snapshot a reality.
So what's the answer? What can you do to avoid being in that situation and hit the ground running? Where do you start?
Why not here?
Having gone through these circumstances and lived to tell the story, here are the things I found most helpful in immersing myself in a new culture.
LEAVE THE EXPATS, ENGAGE THE LOCALS
The most challenging of the steps is also the most essential. Expat communities are meant to support you while you transition, so why should you avoid them like the plague?
Change and full immersion don't come without effort, and despite the fear of loneliness, if you want to live differently, you'll need to act differently. Avoiding co-workers isn't necessary, but avoiding ones using expat communities like InterNations and CouchSurfing as a crutch is. In fact, avoid InterNations and CouchSurfing altogether for the first few months. I'm a fan of both otherwise but, early on, the opportunity to latch on to a social circle will prove too tempting, and not everyone there will share your goals, so you risk falling into the same routine you had back home.
Instead, try to engage the locals, perhaps your co-workers or hostelmates who speak enough English to engage with, but not enough that they speak it when they go out and let loose. The main reason I moved to São Paulo was to experience indefinite travel and live as a local would, bridging the gap between a traveler's itinerary and a Paulista's lifestyle, and soaking up the culture every fully immersed step of the way. If that sounds like your cup of tea, befriending locals is the smartest thing you'll do to accomplish that.
INCORPORATE THE LANGUAGE… EVERY DAY.
Nothing gets in the way of your cultural plunge more than not being able to communicate, so incorporating it daily is a must. One of the most memorable moments you'll have is the first night you're able to go out and interact with a group of native speakers in their own language, and the sooner you can get to that point, the sooner you'll start living the life you've imagined.
So where do you start? There are countless resources on everyday language hacks like Lifehacker or the phenomenal Fluent in 3 Months, and having become fluent myself in Brazilian Portuguese after some early hiccups, I have enough tips to write a post of my own.
But the one I feel the strongest about? Use it. Actually speak the language as often as possible. You'll be stared at. You'll make mistakes. But you'll also correct them and slowly get over any fears you may have of feeling ridiculed, which speaking from experience as a student and teacher, is your biggest roadblock when learning a language.
GO TO THE MARKET
Farmers' markets are a good start, but get yourself to the big ones. Go with an open mind and your senses on high alert. Most large markets will let you sample the products before buying, so take advantage of the opportunity to savor new local flavors.
When I first arrived, my goal was to buy one item a week I had never tasted before. 17 months later, I'm now familiar with and passionate about pinhão, pinha, jabuticaba, caldo de cana and several others. In SP, the Mercado Municipal is home to the city's most famous sandwich (shown above), not to be mistaken for Uruguay's Chivito. Your local market may have a treat they're known for as well. Find it.
TAKE DANCE CLASSES
If immersion is what you're looking for, learning and understanding the local music is a must, and there's no better way of doing that than immersing yourself in the dance.
Salsa! Merengue! Bachata! Reggaeton! Samba! Forró!
Moving overseas to Central or South America, the possibilities are endless. Latin dance is fast-paced, passionate, and the best icebreaker you could ever hope for, especially in a class. Because they're mostly paired dances, you'll meet locals in no time and have someone to hit the clubs with to fine-tune your moves. The added bonus? You're not somewhere listening to the same old tunes you'd hear back home.
Just don't wait until you're getting deported to give it a try.
CHOOSE A LOCAL SPORTS TEAM TO SUPPORT
Few things get you more immersed than the local sports scene of a city or country. Muay Thai in Bangkok. Rugby in Australia. Futebol in Brazil. The NFL in my native USA. You can always count on people being passionate about their sports all around the world, so learn the sport, study the history and then, pick a team. If you need help choosing, ask around. It's an easy conversation starter. But don't take your choice lightly, it'll change the course of your new life in many ways.
Not sure where to start? Check out what I'm doing to choose my Brazilian soccer team.
DO WHAT YOU LOVE
This may seem obvious, but when you skip town, it's easy to leave too much behind and lose sight of what matters most to you. But you don't have to stop doing the things you love when you move abroad. Whatever your passion is, you'll likely find it in some shape or form with a local twist. Hit the food festivals, go watch a live concert, or find a yoga class. Not only will you find a new appreciation for the things you love and the city you're in, but you'll improve your chances of finding someone who is just as passionate about these things as you. And that'll make all the previous things that much more enjoyable.
So get social with the locals, learn their language, eat and dance like them, pick a team and do what you love.  The hardest part is over. The fun? It's all in the immersion.
What do YOU think? Are there any other tips you'd give a first-time expat? Leave a comment below.