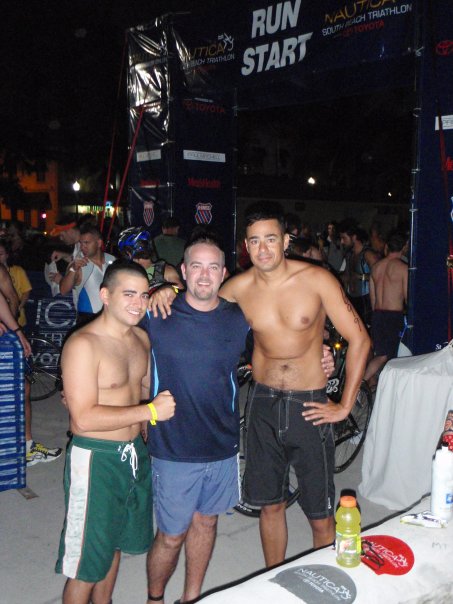 "But I know I'm gonna change that tune, when I'm back on top… back on top in June."- Frank Sinatra
"You are learning what it's like to be Brazilian", my student Debora joked earlier today. "This is life here, always up and down, no equilibrium!"
Up and down indeed.
2012 didn't get off to the best start for me. It was a cranky first week back in São Paulo coming off my two-week tango with indulgence through Panama City, Bogota and Miami. My allergies flared up, the jet lag kept me turning all night and napping all day, and it rained. A lot. Every freaking day, in fact. Even New Year's Eve. I may have come back to my ideal life in Brazil, which is exactly where I want to be at the moment, but the end of a vacation, and a multi-country one at that, is still pretty far from ideal. I love traveling. And despite the success I've had as an expat and my indefinite timeframe here, it no longer feels like travel. I'm living like a local now.  Ups, downs and all.
That fact was made emphatically clear this week.
It began on Sunday. I walked over to the SESC in Villa Mariana, one of many SESC community centers in São Paulo open to the public offering a multitude of recreational and artistic courses and performances such as film, dance and exercise. My interest was in their swimming pool. I'm adding surfing to the repertoire in 2012, and I want to shake the rust off before I dive in. It's a 25m lap pool with 5 lanes, and during the afternoons, when I have a break from school, it's relatively quiet. It's also 57 reais for 1 year, which is less than 30USD for 1 year of lap swimming. I used to pay $5 per session when I was training for the South Beach Triathlon a few years back! Finally, something cheaper than the American equivalent.
But then came the caveats. In order to swim, I would need to subject myself to a medical exam, said Nicolly. The cost was 18 reais and it was relatively short and administered on-site. "Isn't that what the chlorine is for", I asked, only half-jokingly. We were just passing through, so I accepted it and decided to come back Tuesday for the exam with the intent of swimming shortly after acing the check-up.
I returned, sans Nicolly, on Tuesday ready for action. Stripped down to my Hurley shorts, I watched as the doctor lead me through the 8-pose "exam", which wasn't unlike the quick check UFC fighters get prior to entering the Octagon, and 30 seconds later I was medically cleared to do my best Michael Phelps impersonation. I squeezed my recently-purchased, mandatory touca (i.e. swim cap) on, grabbed my goggles (I wear contacts), packed my things in a locker and started strutting out to the pool. That was when I was stopped by the attendant.
"Você tem sunga?", he asked.
I had read the checklist of items on the SESC fact sheet and had decided that sungas were swim trunks, based on the context. In light of this, I pointed enthusiastically at my board shorts and answered, "sim, estou listo!"
The attendant wasn't amused.
"Mas, você precisa sunga", he said, with a deeper intonation on the sunga.
It was then that he cupped both of his hands, forming symmetrical C's, and did the Aaron Rodgers championship belt motion, except, 6 inches lower. And it was then that it hit me. He was mimicking the shape of a Speedo.
A little history on the infamous Speedo, for you non-Americans who are accustomed to seeing Speedos on every beach you visit in Europe and/or Brazil: I've been mocking anyone and anything related to Speedos since I was old enough to talk. The mere mention or possibility of someone wearing a Speedo, however unrealistic, was always enough to get a quick laugh. Speedos are, quite simply, un-American. If you wear a Speedo, the terrorists win. They are the laughing stock of swimwear. A close cousin to your-momma jokes. No American man would be caught dead wearing one, unless he won 8 Gold Medals in the 2008 Summer Olympics, or appeared in 'Jackass'. That's the Speedo in a nutshell. No pun intended.
Back to the locker room confrontation, though. I was taken aback. Surely he couldn't be serious.
"Serio?", I replied. "Mas, por que?"
"Razões de higiene", he replied, unconvincingly at that. "Regulamento do SESC, na verdade".
I squinted my eyebrows. He shrugged his shoulders, which offered little consolation.
"E esse cara?", I asked, looking at a middle-aged man wearing shorts as long as mine.
"Ele tem uma condição especial", he answered.
"Mas, eu também", I exclaimed. "Eu sou Americano!"
No reaction. Clearly he didn't understand.
Wearing a Speedo, even for the good of doing my best Bodhi impersonation, was unacceptable. I might as well rip my American passport in 10 pieces and light it on fire. Even if I didn't have two other ones to fall back on. This had officially become the low point of my time in Brazil. Granted, it's been great during my time here, but had I been robbed in Rio 6 months back when I visited, this would STILL be the worst thing Brazil had done to me thus far. I was degraded. This went against everything I stood for. Would I ever be able to look in the mirror again?
I tucked my tail between my legs, and accepted my fate. After changing back into my street clothes, I nodded goodbye to the lowly attendant. He clearly noticed the sadness in my eyes, as he apologized several times as I walked out. I would have to buy and wear a Speedo to use the SESC pool. There was no other way.
TiVo-fast-forward to yesterday. Click-click, click-click.
I was still dragging my feet with the Speedo purchase, doing some light afternoon reading after lunch when Nicolly messaged me.
"Juan, do you still want to see UFC this weekend?", she wrote.
"Yes, of course!", I quickly replied. "Why?"
"My friend in Rio has an extra ticket for the fights Saturday… She can sell it to you at cost!"
And now, a little history on UFC. I love the UFC. As a hardcore boxing fan, I've found myself gravitating towards the appeal of MMA and it's superior matchmaking and excitement. I missed out on UFC Rio I back in August and had gotten shut out of  UFC Rio II tickets a couple of months back, despite desperately trying to get through on the ticket site.
But here I was. Days after my man card had been temporarily revoked at SESC by a minimum-wage turnstile jockey, I had second life. A chance for Brazil to redeem itself. Here was an opportunity to finally attend my first UFC event, the last on my wish list of sports events that I've crossed off over the last 6 years, ranging from the World Cup, to the World Series, to the Kentucky Derby, to Wimbledon and many others. The highs and lows of Brazil had come full circle, all in a 72-hour span. It was all very reminiscent of Las Vegas, the only other place I've been in that had played with my emotions so recklessly. Vegas has a way of crushing your hopes one second, with a turn card, or a 6-card dealer blackjack, but somehow, someway, it always gives you just enough to leave you optimistic about your next visit.
Vegas baby, Vegas.
Of course, Sin City is always a long-weekend affair, so you're never more than a day or two away from the end of a nightmare if things go sour. But this isn't a guys' weekend in the desert. I'm LIVING in Brazil. São Paulo is home. These ups and downs will be the end of me if they're as extreme and frequent as my student implied. Is home supposed to pull your strings so violently?
I'll have to wait and see what cards Brazil has up its sleeves in 2012, but for now, it's no matter. I'm UFC-bound today, and will be watching some of the best fighters in the world engage in hand-to-hand combat, all amidst one of the most raucous crowds I've ever been a part of. The Speedo can most certainly wait.
And so just like so many of my Vegas adventures, the scales have improbably tipped back in my favor for the moment. I'm gonna enjoy the view from up top while I have it. Scoot over, Dana White. I'm crashing fight night in Rio tomorrow.
Brazil baby, Brazil.